Introducing Lipower: The Ultimate Portable Power Station Solution
Lipower has established itself as the go-to brand for portable power solutions since its transformation into a professional portable power station manufacturer in 2012. With over 20 years of experience in the battery industry, Lipower brings a wealth of knowledge in hardware structure design and software technology. Our commitment to innovation, combined with state-of-the-art production lines, allows us to deliver top-quality and efficient portable energy storage products at competitive prices. In this article, we will introduce Lipower's ultimate portable power station solution, highlighting its exceptional features and unparalleled convenience.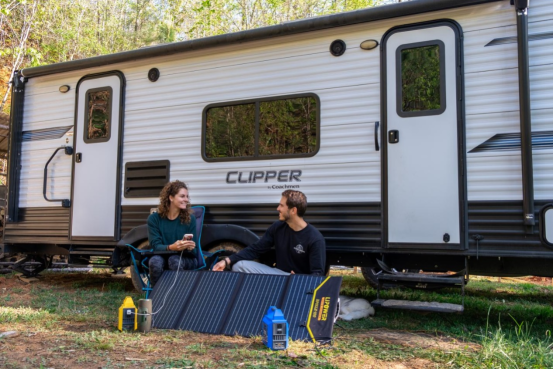 Unleashing the Power of Lipower Portable Power Station
Lipower's portable power stations are the epitome of reliability and performance. Designed with meticulous attention to detail, our products boast high-capacity batteries, ensuring a stable and long-lasting power supply. Whether you're out on an adventurous camping trip or facing a sudden power outage, Lipower's portable power stations have got you covered. With the ability to power various devices simultaneously, including smartphones, laptops, and even small appliances, our portable power stations offer versatile solutions for all your energy needs.
Experience Unparalleled Convenience with Lipower Portable Power Station
At Lipower, we understand the importance of convenience in today's fast-paced world. Our portable power stations are designed to be compact, lightweight, and easy to carry, making them ideal companions for outdoor activities and emergencies. With the integration of folding solar panels and flexible solar panel kits, Lipower provides you with the option of harnessing clean energy from the sun to charge your portable power station. This not only promotes environmental sustainability but also eliminates the hassle of finding traditional power sources.
Our dedication to research and development ensures that Lipower's portable power stations are equipped with cutting-edge features. From advanced battery management systems to smart charging technology, our products prioritize safety, efficiency, and longevity. With Lipower, you can trust that your devices are protected from overcharging, overheating, and short circuits, providing you with peace of mind.
Conclusion
In conclusion, Lipower stands as the ultimate solution for portable power stations. Our commitment to delivering high-quality products, backed by years of experience in the battery industry, sets us apart from the competition. The Lipower brand represents reliability, convenience, and innovation. With our portable power stations, you can enjoy the freedom to power your devices anytime, anywhere.
When you choose Lipower, you choose a promising market and a brand that prioritizes your success. With our independent research and development capabilities, customizable options, and focus on delivering exceptional products, we are confident that Lipower is the perfect choice for your power supply requirements. Experience the revolution in portable power with Lipower. Contact us today to explore Lipower portable power station wholesale options and take your business to new heights.